More than 50 trees were cut down in Navajo Wash by a contractor working with a nearby neighborhood association, according to the association's secretary.
City officials have been investigating who chopped them down.
A council aide for Ward 3 Council Member Kevin Dahl, C.J. Boyd, wrote in Dahl's Sept. 15 newsletter that the office became aware on Sept. 10 of the sudden gap in the wash where dozens of trees once grew.
The axing of the trees was not authorized by the city or any official agency, Boyd wrote. City officials said the matter is still under investigation.
The city manager's office conducted an inventory of the site in Navajo Wash south of Fort Lowell Road and west of Mountain Ave. to find 54 trees axed down to stumps, according to the newsletter.
Adrian Wurr, secretary of the Hedrick Acres Neighborhood Association, which represents the area abutting the wash, told the Arizona Daily Star Friday that the association accepted a donation from a resident, who then paid a landscaper to clear out the trees "in conjunction with the neighborhood association."
Wurr said, "We followed our normal procedure," by announcing the neighborhood's regular second Saturday clean-up of the wash and reported the work to Tucson Clean and Beautiful, a nonprofit advocating for environmental conservation, to pick up the debris after.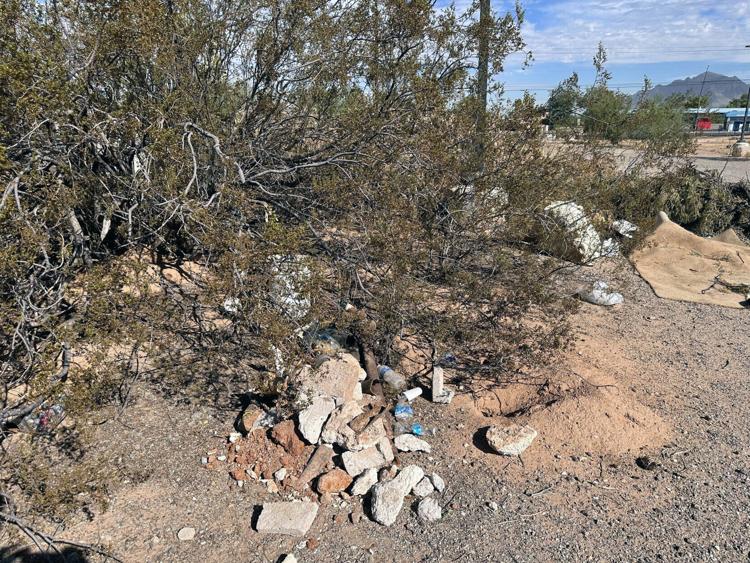 The neighborhood association got behind the trees' removal to "return the wash to the master plan" for the area developed in 2007, according to Wurr, and to "reduce the risk of fire and flooding."
The move was met with outcry from many residents who "lovingly planted" the trees that were "enjoyed by the neighbors," Dahl said.
"I'm sad that people took it into their own hands to massacre those trees," he said.
The 54 trees that were slashed included 42 mesquites and 12 palo verdes of small, medium and large sizes, according to the city's inventory. The trees were stacked into two large piles next to the wash, which had not been cleared as of Friday.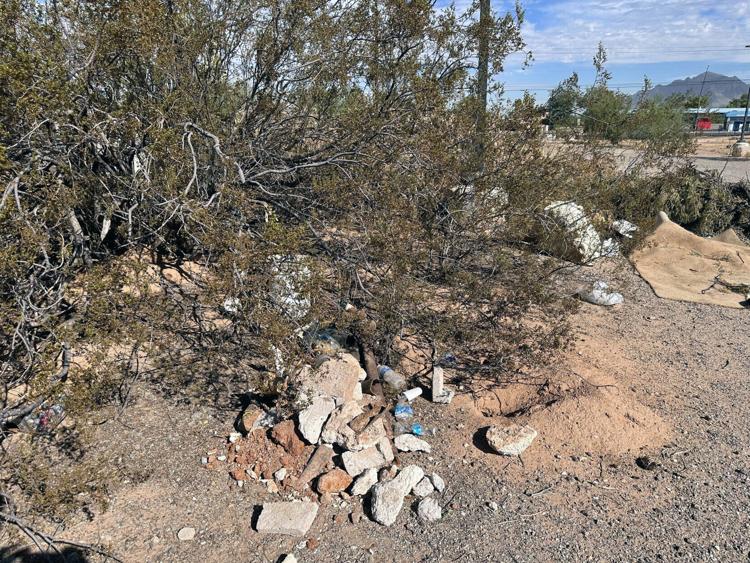 The city and Tucson Clean and Beautiful are invested in increasing the city's stock of trees as part of the Tucson Million Trees Initiative to boost the natural shade structures' presence across the city. Tucson recently received a $5 million federal grant to create more green spaces in urban communities.
Wurr said the association wrote a letter to Dahl "explaining our actions." The council member said it was not clear that the association took responsibility for cutting down the trees in the letter.
Wurr recently joined one other Hedrick Acres resident and a business owner in the area as a plaintiff in a lawsuit against the city to clear out homeless activity in Navajo Wash. He said cutting down the trees to dissuade the presence of unsheltered people was "not the primary reason" for doing the work.