Bluegrass queen Alison Krauss and Brit rocker Robert Plant of Led Zeppelin fame are reuniting 14 years after they collaborated on the critically-acclaimed duet album "Raising Sand."
The pair two years ago released the follow up, "Raise the Roof," and on June 15, they will perform songs from the album and the six-time Grammy-winning "Raising Sand" during their Arizona Arts Live concert at Centennial Hall.
It's one of the biggest shows coming our way this spring and early summer, and it marks the first time we will see Krauss on a Tucson stage since she and Union Station, featuring Jerry Douglas, played the Tucson Arena in 2006. Plant was here as recently as 2018 with the Sensational Space Shifters at Centennial Hall. 
Other highlights of the spring arts season includes "The Linda McCartney Retrospective" that includes photos she took from her time in Tucson, a concert with one of the opera world's most dynamic rising stars, an evening with humorist Fran Lebowitz, the comic musical "Mean Girls" and a concert with 1970s Brit punk-rockers The Psychedelic Furs, which opens it U.S. spring tour in Arizona in late April. 
We compiled as complete a list of upcoming spring arts events as we could with the realization that some dates can change and events will be added as we go along. Check with the venue for more details and updates.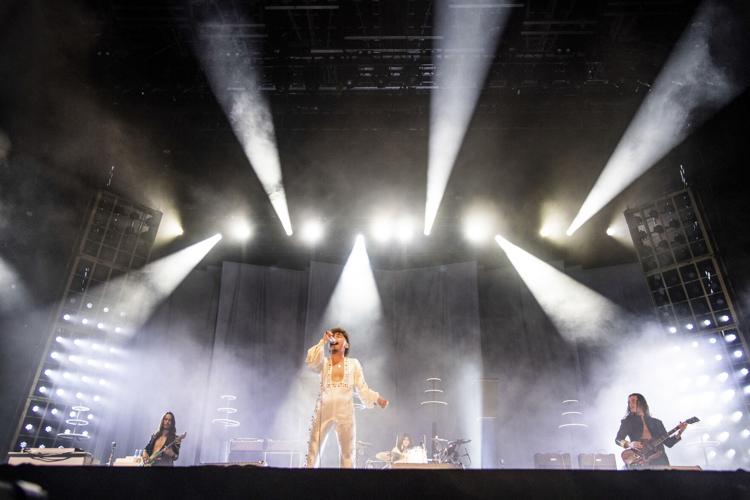 Pop, rock
Pinback, March 18, 191 Toole
Greta Van Fleet, March 20, Tucson Arena at Tucson Convention Center
Holy Faint, Fairy Bones and Sky Creature, March 22, 191 Toole
The Blind Obedience Tour: Underoath, March 27, Rialto Theatre 
Beabadoobee, March 28, Rialto Theatre
The Silos, March 29, 191 Toole
Built to Spill, April 3, 191 Toole
Foreigner, April 3, Linda Ronstadt Music Hall
Xiu Xiu, April 4, 191 Toole
Pop Evil: Skeletons Tour, April 7, Rialto Theatre
The Residents, April 12, 191 Toole
Third Eye Blind, April 12, Rialto Theatre
Last in Line, April 13, Rialto Theatre
Silverstein: Misery Made Me 2023, April 18, Rialto Theatre
Lotus, April 19, Rialto Theatre
The Lemon Twigs, April 25, Club Congress
Insound & Flow, April 28, 191 Toole
Melissa Etheridge, April 29, Fox Tucson Theatre
The Psychedelic Furs, April 29, Rialto Theatre
Yoke Lore, May 18, 191 Toole
Bastille, May 24, Rialto Theatre
All Time Low, May 27, Rialto Theatre
Yachtley Crew, June 3, Rialto Theatre
Stryper, June 8, Rialto Theatre
Lilac, June 10, 191 Toole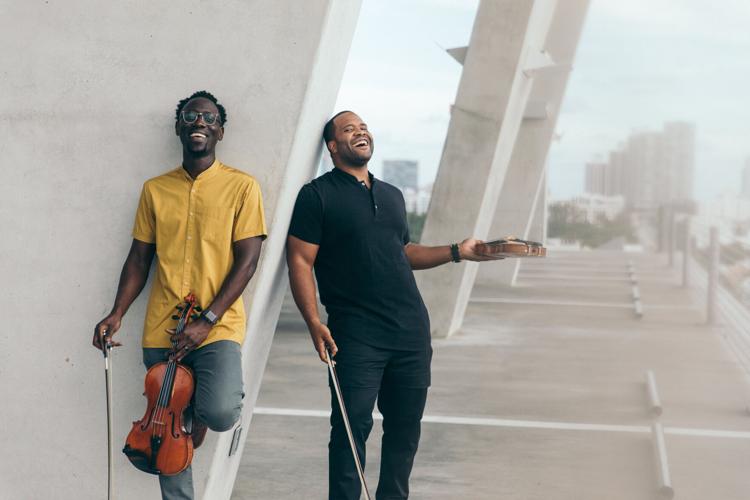 Hip-hop, R&B, electronica
The Black Violin Experience, March 21, Rialto Theatre
Token: Never Too Different tour, March 25, 191 Toole
Onyx and RA the Rugged Man, April 1, The Rock
Long Beach Dub Allstars, April 13, 191 Toole
Devin the Dude, April 27, 191 Toole
The Wailers, May 5, Rialto Theatre
G Perico: Hot Shot Tour, May 13, 191 Toole
Ice Cube with Too Short, May 27, AVA at Casino del Sol
Death Grips, July 21, Rialto Theatre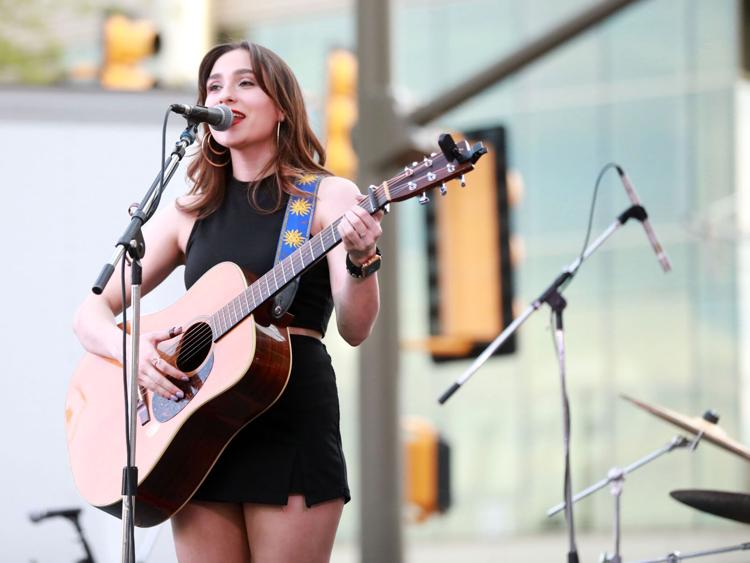 Country, folk
Hanna Haas, Brian Lopez, & The Senators, March 21, The Century Room
Sophia Rankin & The Sound, March 24, 191 Toole
Josh Turner, March 24, Rialto Theatre
Rosanne Cash & John Leventhal, March 24, Fox Tucson Theatre
Jimmie Allen, March 24, Desert Diamond Casino
Teddy Morgan & Special Guests, March 25, Club Congress
TobyMac's Hits Deep Tour, March 28, Tucson Arena at Tucson Convention Center
Emily Nenni, April 7, 191 Toole
Gordon Lightfoot, April 13, Fox Tucson Theatre
The Brothers Comatose, April 15, 191 Toole
Laurie Lewis & The Right Hands, April 15, Hotel Congress Plaza
Dougie Poole, April 20, Hotel Congress Plaza
Tony Furtado, April 20, 191 Toole 
Roots & Boots, April 23, Fox Tucson Theatre
Giovannie & The Hired Guns, April 24, 191 Toole
Ian Munsick, April 25, Rialto Theatre
Marty Stuart and His Fabulous Superlatives, April 27, Fox Tucson Theatre
Tish Hinojosa, May 18, Hotel Congress Plaza
Aaron Lewis, May 21, Linda Ronstadt Music Hall
Sara Shook & the Disarmers, May 25, Club Congress
Junior Brown, June 14, Fox Tucson Theatre
Robert Plant and Alison Krauss, June 15, Centennial Hall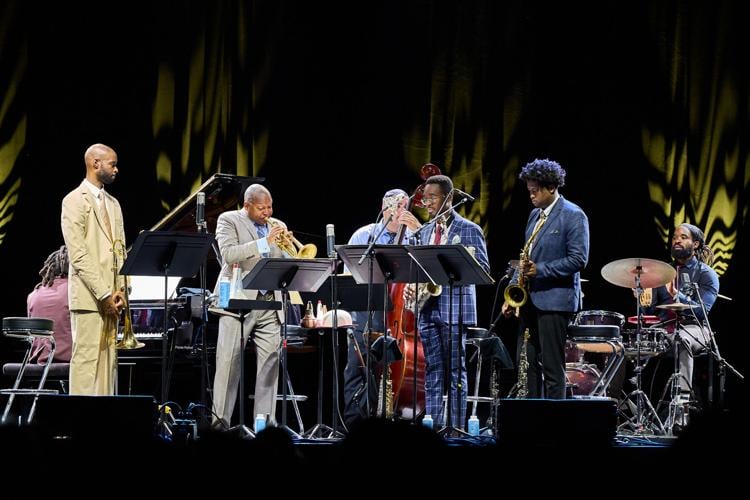 Jazz, blues
Lauren Kinhan, March 16, The Century Room
Tom Wakeling & Steve Christofferson: Northwest Blues, March 17, The Century Room
Walter Trout Band, March 19, Rialto Theatre
Celebrating Anna Warr: A Memorial Concert, March 19, The Century Room
Century Room Jazz Jam with Max Goldschmid, March 19 and 26, Century Room
Mysterious Babies Traditional Jazz Band, March 22 and 29, The Century Room
Mr. Ho's Orchestrotica: Global Jazz & Exotic Chamber Music, March 23, The Century Room
Kristin Korb, March 24, The Century Room
Late Night with Paul Green, March 25, The Century Room
Vanessa Collier, March 26, Hotel Congress Plaza
Wynton Marsalis, March 31, Fox Tucson Theatre
Christian Sands, March 31, The Century Room
Eddie Roberts, April 1, 191 Toole
Roni Ben-Hur, April 15, The Century Room
Rachel Eckroth Trio, April 20, The Century Room
Diane & Lisa, April 23, The Century Room
Buffalo Nichols, June 10, Club Congress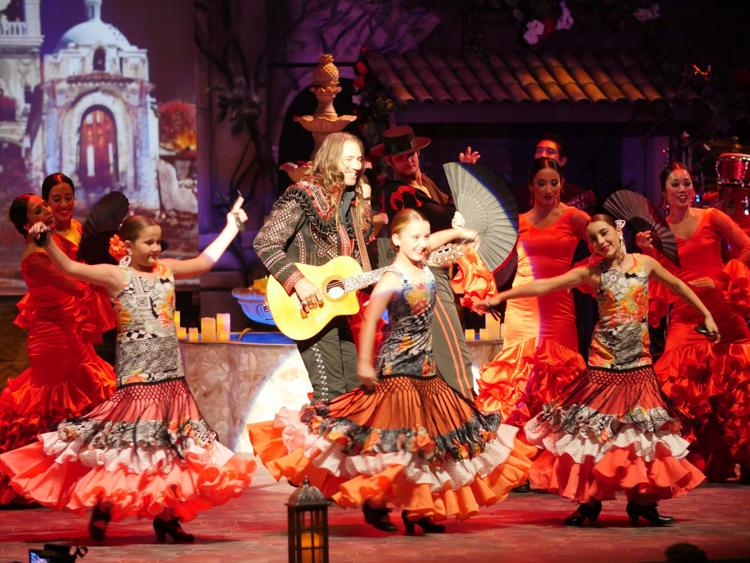 Latin, world
Semillas Flamencas, March 18, MSA Annex
Lunasa (Celtic), March 19, Pima Community College West Center for the Arts
Kevin Kaarl, March 22, Rialto Theatre
Caloncho, March 22, Hotel Congress Plaza
Hermanos Gutiérrez, March 23, 191 Toole
Los Caligaris, March 24, Club Congress
Etran de L'Air, April 10, Club Congress
Dyer-Logue: A Musical Journey Through Time, April 14, The Century Room
Los Angeles Azules de Iztapalapa, April 15, AVA at Casino del Sol
Benise, April 16, Fox Tucson Theatre
TIMC Espectacular Concert feat. Mariachi Vargas de Tecalitlán, April 22, Linda Ronstadt Music Hall
La Maquinaria Norteña & Los Pescadores del Rio Conchos, April 23, Rialto Theatre
Molchat Doma Tour 2023, May 2, Rialto Theatre
Ottmar Leibert & Luna Negra, May 8, Rialto Theatre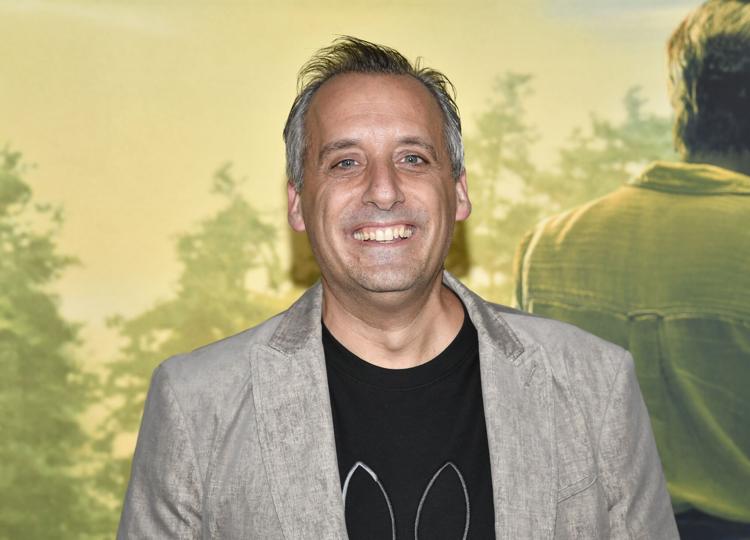 Comedy, spoken word
"Wait, Wait ... Don't Tell Me!" March 23, Centennial Hall
Hyprov: Improve Under Hypnosis, April 1, Fox Tucson Theatre
Colin Quinn, April 1, Rialto Theatre
Fran Lebowitz, April 6, Rialto Theatre
Rory Scovel, April 14, 191 Toole
Nikki Glaser, April 27, Rialto Theatre
Steve Hofstetter, May 11, 191 Toole
Neil Hamburger, May 19, 191 Toole
Joe Gatto's Night of Comedy, June 9, Linda Ronstadt Music Hall
CLASSICAL AND CHORAL MUSIC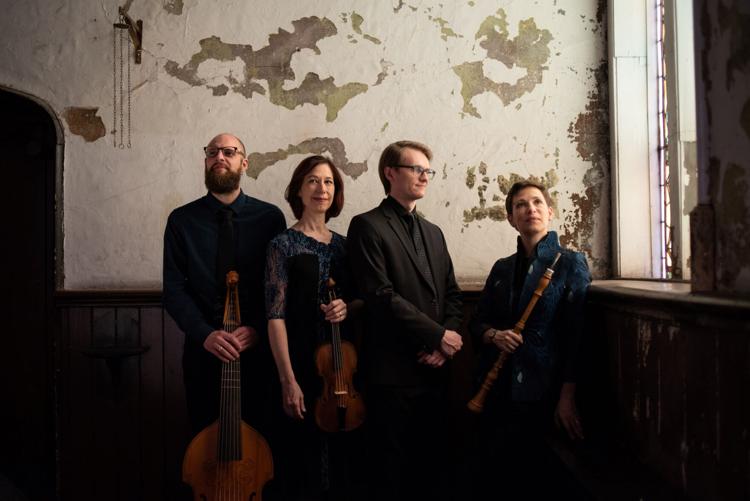 Arizona Early Music
For more than 40 years, the group has brought world-renowned ensembles that focus on medieval, renaissance and baroque music to Tucson. Concerts are held at Grace St. Paul's Episcopal Church. azearlymusic.org, 520-314-1874
Les Délices "Winds of Change: Music from the Age of Revolution," March 26
Ensemble Caprice "Sweet! French Baroque Music and Chocolate," April 23
Arizona Friends of Chamber Music
For more than 75 years, the Friends have hosted chamber concerts including its annual Tucson Winter Chamber Music Festival in March. Concerts are held at Leo Rich Theater. arizonachambermusic.org, 520-577-3769
29th annual Tucson Winter Chamber Music Festival, now through March 19
Double bassist Xavier Foley with pianist Kelly Lin, April 2
Dolce Suono Trio, April 19
Arizona Opera
The professional company mounts performances at Linda Ronstadt Music Hall. azopera.org, 520-293-4336
Mozart's "The Magic Flute," April 15-16
Arizona Repertory Singers
The mixed-voice choir performs at venues throughout the area. arsingers.org, 520-792-8141
"KidSong" April 16, Desert Skies United Methodist Church, 3255 N. Houghton Road; April 21, St. Mark Catholic Church, 2727 W. Tangerine Road; April 23, Christ Church United Methodist, 655 N. Craycroft Road
Arizona Symphonic Winds
The community ensemble under the direction of László Veres performs free concerts, including its popular spring and fall parks series at Udall Park's László Veres Amphitheater. Admission is free. facebook.com/ArizonaSymphonicWinds
Spring concert, April 2, Catalina Foothills High School
"Music In the Park" series, Saturday evenings May 13-June 3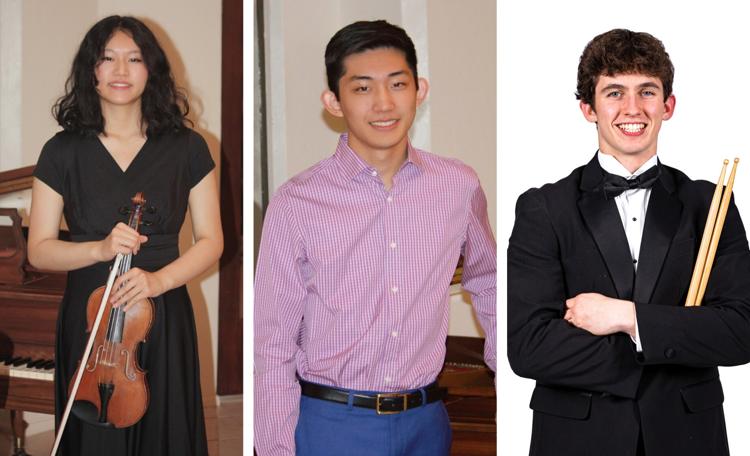 Civic Orchestra of Tucson
The community ensemble is now under the baton of Music Director Keun Oh. Admission to the concerts is free; cotmusic.org, 520-730-3371
"Bueno Dias and Bonjour," featuring Mariachi Aztlán de Pueblo High School, March 19, Crowder Hall; March 25, Sahuarita District Auditorium, 350 W. Sahuarita Road. Young Artist Competition winner percussionist Campbell Stewart will perform at the March 19 concert and winners Hannah Zhang and Richard Peng will play at the March 25 concert. 
"Light Classics and Pops," May 6, Christ Church United Methodist, 655 N. Craycroft Road; May 7, DeMeester Outdoor Performance Center.
Green Valley Concert Band
The community ensemble plays most of its concerts at the Sahuarita District Auditorium, 350 W. Sahuarita Road, unless noted. greenvalleyconcertband.org, 520-329-7915
"Love of Music," April 16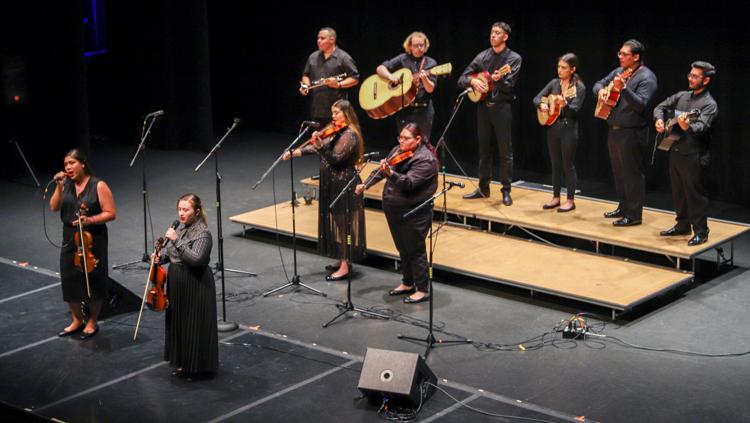 Pima Community College
Performances are at the PCC West Campus, 2202 W. Anklam Road. pima.edu/centerforthearts, 520-206-4500
Spring showcase, April 2
Jazz Ensemble, May 10
Mariachi Ensemble, May 12
Guitar Ensemble, May 13
Orchestra, May 13
Chorale and College Singers, May 14
Concert Band, May 16
Opera/Musical Theatre Workshop, May 16 and 18
Old Arizona Brass Band
Performing as the 4th Cavalry Regimental Band at Ft. Lowell; oabb.homestead.com
Silver Spike Railroad Jubilee, Southern Arizona Transportation Museum, 414 N. Toole Ave., March 18
Ft. Lowell 150th Anniversary Celebration, band concert, 2900 N. Craycroft Road, March 18
Annual Historic Military Ball at St. David High School Auditorium, 70 E. Patton St., St. David, March 25
Sons of Orpheus — The Male Choir of Tucson
The choir has been performing at venues throughout the greater Tucson area for 31 years. sonsoforpheus.org
30th annual Gala Spring Concert, April 13, Green Valley Community Performance and Art Foundation, 1250 W. Continental Road; April 22, St. Francis in the Foothills United Methodist Church, 4625 E. River Road; April 28, The Highlands at Dove Mountain, 4949 W. Heritages Club Blvd. in Marana; and May 1, St. Cyril of Alexandria Church, 4725 E. Pima St.
Memorial Day Concert, May 30, East Lawn Palms Mortuary and Cemetery, 5801 E. Grant Road
Southern Arizona Symphony Orchestra
The community orchestra performs in person at SaddleBrooke's DesertView Performing Arts Center and at Oro Valley's St. Andrew's Presbyterian Church. Concerts also are live-streamed. sasomusic.org, 520-308-6226
"War and Remembrance: Von Suppé, Brahms, Tchaikovsky, Schoenberg," March 18 and 19
"Wagner, Khachaturian, Beethoven," April 29 and 30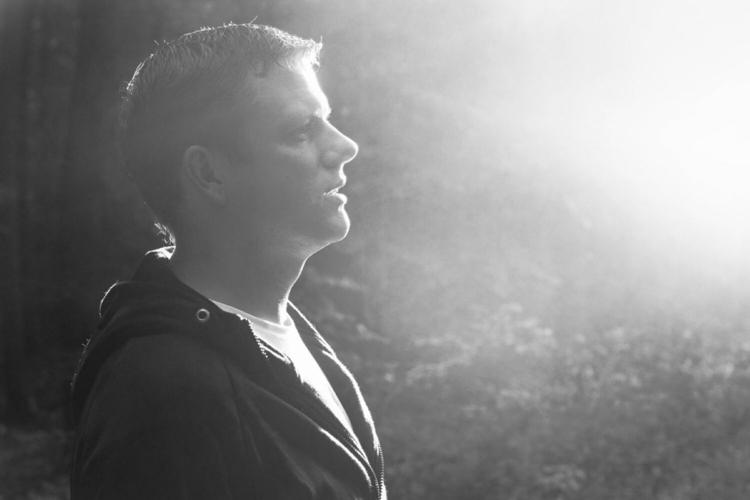 St. Philip's in the Hills music series
Events are held in the church and admission is free; stphilipstucson.org, 520-299-6421
Premiere of Ēriks Ešenvalds' "Saint Philip's Missa Brevis," May 7
True Concord Voices & Orchestra
The professional choir and chamber orchestra performs at venues throughout Tucson. trueconcord.org, 520-401-2651
Rachmaninoff's "Vespers," March 24-26; part of the 2023 Tucson Desert Song Festival
Tucson Arizona Boys Chorus
The boys chorus has been an institution in Tucson for more than 80 years, with a roster of singers who've gone on to careers in Hollywood and Broadway as well as corporate America. boyschorus.org, 520-296-6277
Pops concert, May 6, Catalina Foothills High School
Tucson Guitar Society
Performances are at Holsclaw Hall at the UA Fred Fox School of Music. tucsonguitarsociety.org, 520-342-0022
Raphaël Feuillâtre, March 18
Soprano Fatma Said and guitarist Rafael Aguirre, April 6; part of the Tucson Desert Song Festival
Tucson Guitar Society Orchestra, April 2
Tucson Masterworks Chorale
The mixed voice ensemble that got its start in 1949 specializes in the masterworks of choral repertoire. tucsonmasterworkschorale.org, 520-403-5630
"Adiemus Colores," with the Tucson Arizona Boys Chorus, April 23, St. Andrew's Presbyterian Church
Tucson Pops Orchestra
The professional ensemble is led by Khris Dodge, who replaced longtime music director László Veres who retired from the Pops after the spring concert series. Free "Music Under the Stars" concerts are held at Reid Park's DeMeester Outdoor Performance Center on Sunday evenings. tucsonpops.org, 520-722-5853
May 14, 21 and 28
Tucson Symphony Orchestra
Music Director Josè Luis Gomez, now in his seventh season with the orchestra, has added a season-long ¡Celebración Latina! series that celebrates Tucson's Hispanic cultural heritage. Performances are at the Linda Ronstadt Music Hall or Catalina Foothills auditorium. tucsonsymphony.org or 520-882-8585
"Tantalizing Tricksters," with guest violinist Kerson Leong, March 17 and 19
"An Evening with Hilary Hahn," March 22
"The Magic of John Williams," March 25-26
Mahler's "Resurrection," with soprano Kelley Nassief, contralto Emily Marvosh and the Tucson Symphony Orchestra Chorus, March 31 and April 2; part of the Tucson Desert Song Festival
"Star Wars: Return of the Jedi In Concert," May 12-13
Young Composers Project showcase, May 19-21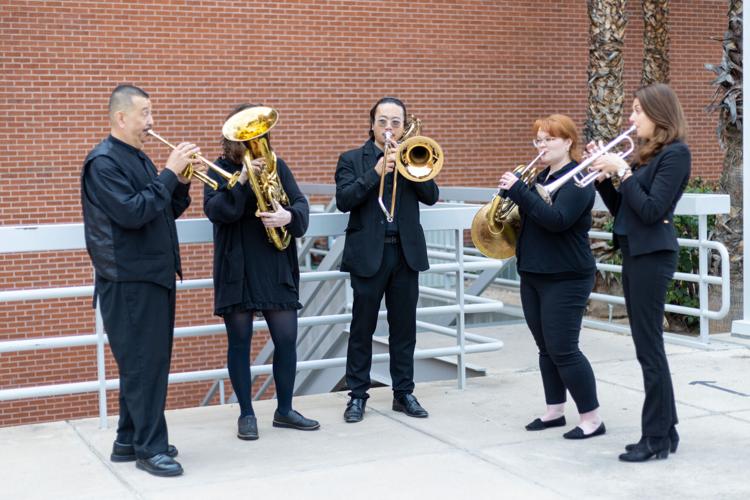 University of Arizona Fred Fox School of Music
Performances are at Holsclaw and Crowder Halls at the music school, 1017 N. Olive Road, or 520-621-3341; music.arizona.edu
Schaeffer Guitar Competition Finals, March 19, Holsclaw
TurnUp Multimedia Festival, March 23-25, Holsclaw
Amelia Rieman Vocal Competition, March 25, Holsclaw
Trester Festival for Latin American Music, March 26, March 31, April 1, Crowder
"Beloved Quartets: A Benefit Concert for the University of Arizona String Project," featuring Theodore Buchholz, Molly Gebrian, Timonthy Kantor and others, March 29, Holsclaw
Tucson Desert Song Festival recital: Soprano Angel Blue, April 1, Holsclaw
Guitar Ensemble with Mack Wolz, David Sewell and Corey Denham, April 2, Holsclaw
Trumpeter Hayato Tanaka recital, April 4
Peter Brook's "La tragédie de Carmen," April 14 and 16, Crowder
Opera Scenes, April 20, Crowder
UA Concert Jazz Band and Studio Jazz Ensemble, April 21, Crowder
Treble Glee, April 22, Crowder
University Community Chorus and Coro, April 23, Crowder
Collegium Musicum and Arizona Baroque, April 23, Holsclaw
UA Jazz Combos, April 23, Crowder
Percussion Ensemble, April 26, Crowder
Wind Symphony, April 27, Crowder
Philharmonic Orchestra, April 28
Assad Tribute, April 29, Holsclaw
Wind Ensemble, April 29, Crowder
Arizona Symphony Orchestra and Arizona Choirs, April 30, Crowder
Graduate Brass Ensemble, April 30, Holsclaw
UA Steel Pan Ensemble, April 30, Crowder
THEATER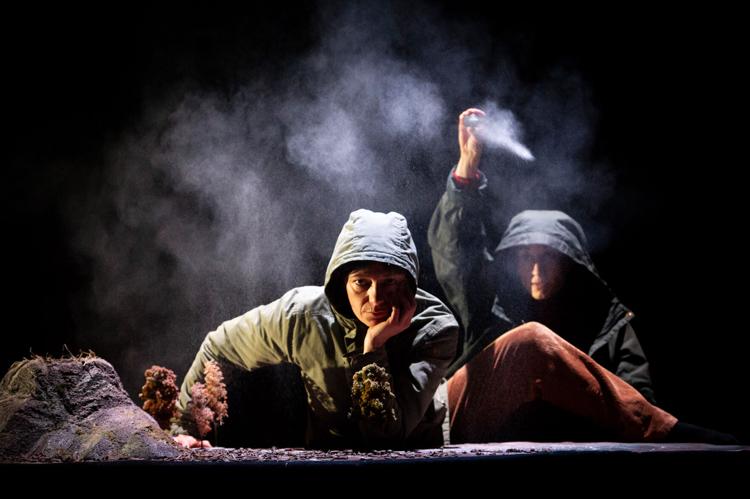 Arizona Arts Live
The University of Arizona arts presenter dabbles in everything from classical and pop music to theater and performance art. arizonaartslive.com, 520-621-3341
"Dimanche," April 26-29, Tornabene Theatre
Arizona Repertory Theatre
The University of Arizona theater presents professional-quality performances by students at the Tornabene Theatre on campus. Get tickets through theatre.arizona.edu; 520-621-3341
"Romeo & Juliet," through March 19. 
"Head Over Heels" musical, April 9-23
New Directions Festival, April 21-30 at the Harold Dixon Directing Studio in the School of Theatre
Arizona Theatre Company
Performances are at the Temple of Music and Art downtown. atc.org, 833-282-7328
"Pru Payne, through March 25
"Private Lives," April 15-May 6
"The Legend of Georgia McBride," June 3-24
Arts Express
The arts education program is a leader in musical theater, with performances Fridays through Sundays at its Park Place mall location. arts-express.org, 520-319-0400
"The Full Monty," March 24-April 8
"Ragtime," April 21-May 7
Broadway In Tucson
Performances are at Centennial Hall on the UA campus. broadwayintucson.com
"Mean Girls," March 28-April 2
"Riverdance," April 28-30
Gaslight Theatre
Family friendly performances include matinee shows. thegaslighttheatre.com, 520-886-9428
"The Ballad of Two Gun McGraw," through March 26
"Robin Hood," March 30-June 4
"The Revengers," June 8-Aug. 27
Invisible Theatre
The company, in its 51st season, performs at its venue unless noted. invisibletheatre.com, 520-882-9721
"Billie! Backstage with Lady Day," March 18-19, Berger Performing Arts Center
"Small Mouth Sounds," April 19-30
Live Theatre Workshop
The company mounts a children's theater program in addition to its mainstage performances. livetheatreworkshop.org
"The Other Place," March 30-May 6
Tooth Fairies in Training, April 15-30
Pima Community College
Performances are at the West Campus on Anklam Road. pima.edu/centerforthearts, 520-206-4500
"Proof," April 13-23
Shakespeare's "Romeo and Juliet in Less Than 30 Minutes," April 29-30
The Rogue Theatre
The theater, in its 18th season, offers performances at its venue. theroguetheatre.org, 520-551-2053
"The Seafarer," through March 19
"A Midsummer Night's Dream," April 27-May 14
The Scoundrel & Scamp Theatre
The award-winning professional company is in its sixth season. scoundrelandscamp.org, 520-448-3300
"One Twig at a Time," April 13-30
"Pooh," May 12-21
Winding Road Theater Ensemble
Fifth annual "Eight 10s" 10-minute play festival, May 19-28, Temple of Music and Art
DANCE
Ballet Tucson
Spring concert, March 24-26, Leo Rich Theater
Pima Dance
Spring Dance Show, May 5-6
FILM
31st Arizona International Film Festival, April 19-30, The Screening Room; filmfestivalarizona.com
"I Dream in Widescreen" University of Arizona School of Theatre, Film & Television student film showcase, May 6, Fox Tucson Theatre; tftv.arizona.edu
VISUAL ARTS
Center for Creative Photography
1030 N. Olive Road, ccp.arizona.edu
"The Linda McCartney Retrospective," through Aug. 5
"Sessions on Creative Photography: Hazel Larsen Archer," through Aug. 5 
University of Arizona Museum of Art
1031 N. Olive Road, artmuseum.arizona.edu
The Samuel H. Kress Collection, through March 2024
"Restored: The Return of Woman-Ochre," through May 20
Sculpture Tucson
3420 E. River Road, sculpturetucson.org
2023 Sculpture Festival, March 18-19
"Joy," through May 
Tucson Museum of Art
140 N. Main Ave., tucsonmuseumofart.org
TMA Gala, March 18
Arizona Biennial 2023, April 1-Oct. 1
"Jose Luis Cuevas: Unpardonable Sin," May 4-Oct. 22
"Popol Vuh and the Maya Art of Storytelling," May 4-Oct. 22
Museum of Contemporary Art Tucson
265 S. Church Ave., moca-tucson.org
Cecilia Vicuña's "Sonoran Quipu," through Sept. 10
Raven Chacon: While Hissing, March 24-Oct. 22
Na Mira: Subrosa, March 24-Oct. 22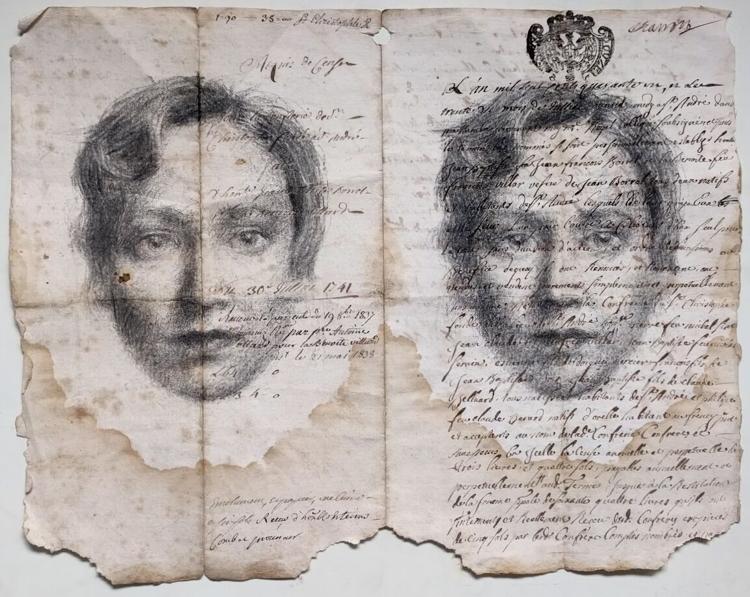 Etherton Gallery
340 S. Convent Avenue, ethertongallery.com
"Again with the Real: Chris Rush & Ellen McMahon," through April 15
Louis Carlos Bernal Gallery
Pima West Campus, 2202 W. Anklam Road; tucne.ws/bernalgallery
Annual juried student exhibition, April 12-May 5
PCC Visual Arts Gallery
Pima West Campus, Santa Rita Building; 2202 W. Anklam Road
"Borderlands Southwest — Photography," April 17-Sept. 1; reception April 27
The Art Gallery @ Downtown Campus
PCC downtown campus, 1255 N. Stone Ave.; facebook.com/pccdcart
Student Art Exhibit, through May 19
Desert Artisans' Gallery
6536 E. Tanque Verde Road, desertartisansgallery.com
"Desert Expressions," through May 6